Report Boldly Claims Bayern Winger Would Consider Man Utd Move if Jose Mourinho Came Calling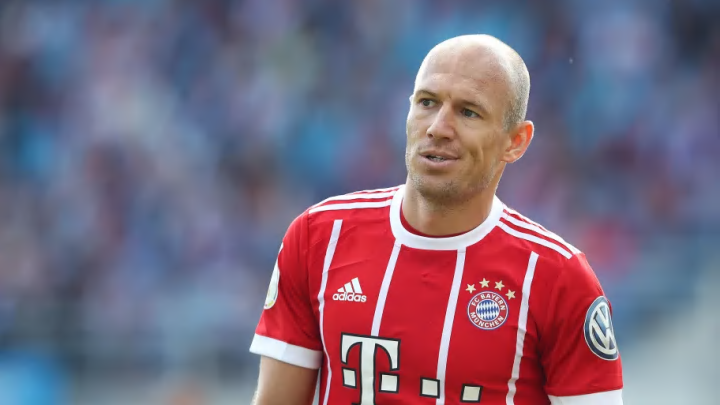 ​Bayern Munich winger Arjen Robben would consider moving to Manchester United this summer if Jose Mourinho came calling.
That is the bold claim made by the ​​Express, who understand the Portuguese boss is eyeing one final transfer before the window closes.
The 33-year-old is entering the latter stages of his career now having been at the Allianz Arena since 2009, and would apparently consider one final move if it meant reuniting with Mourinho.
The Dutchman is well known to the 54-year-old from the pair's time at Chelsea together, and has still been performing well in the Bundesliga.
Last season, Robben scored 16 goals in 37 matches, putting an end to discussions that he is finished at the highest level.
But the Bavarians sold a slightly younger Bastian Schweinsteiger to their English counterparts in 2015, and could now do the same with Robben.
He said only today: "And your boss? His name is Jose Mourinho. I should prepare you. Because he will expect a lot of you … and of everyone. Right away, you'll feel the difference in playing for a Premier League club. You'll need to be tougher, stronger, faster.
"You'll have to prove yourself all over again once you get there. And prove yourself to Jose every single week to stay in the lineup. Look, a lot has been said about Jose. He's a strong personality, he's demanding."
United may end up switching gears to Robben, with the club still no nearer to striking a deal with Inter Milan for Ivan Perisic.​​